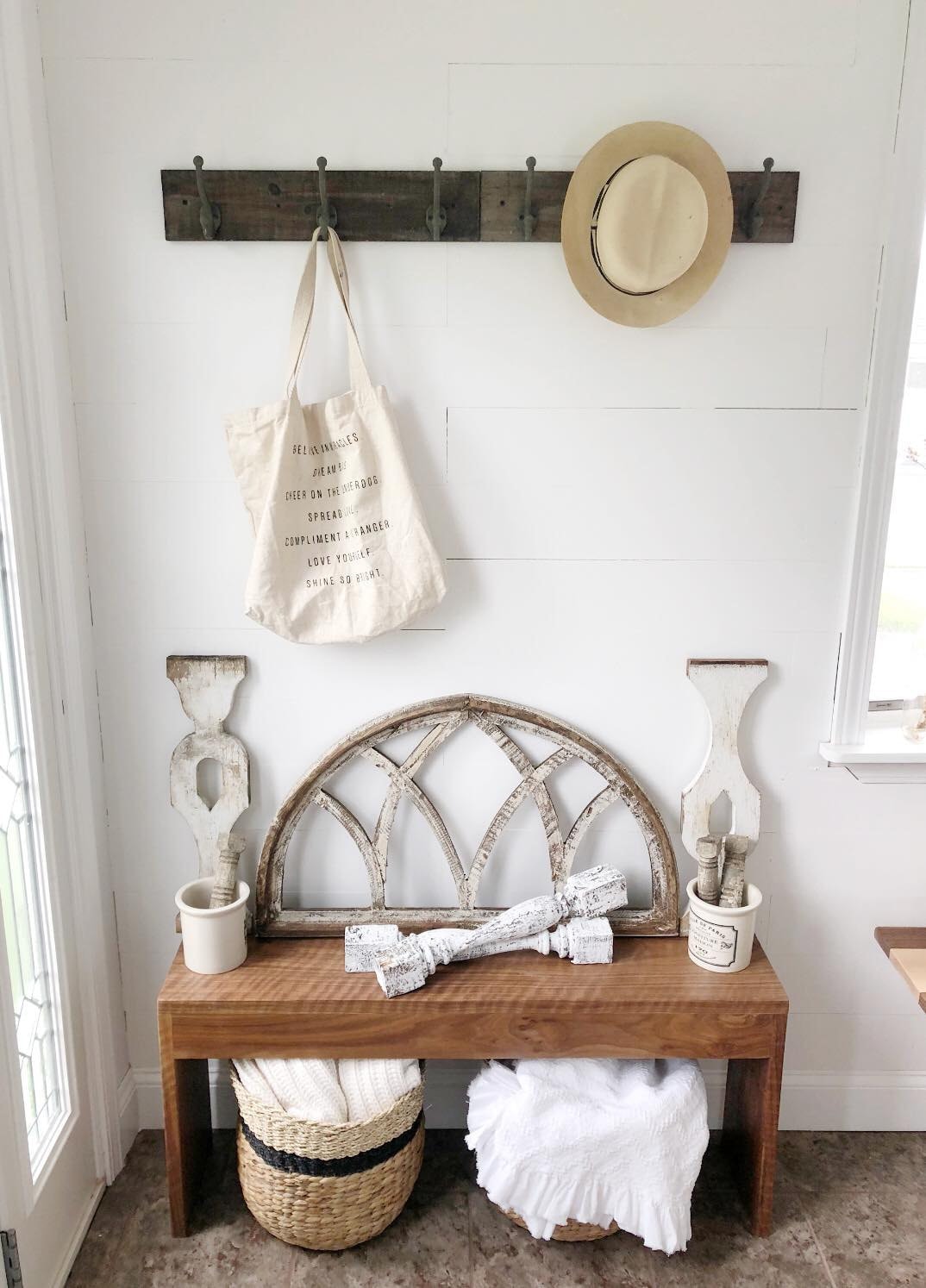 We recently moved into our forever home and the first DIY project we decided to tackle was the entry way.
We took some time to research different kinds of materials we could use to try to achieve a shiplap/ plank wall look. We did look at real plank wood but that seemed like an expensive route for the area. The ones that are pre-cut run about $25+ for around 10 sq. foot of an area. So Mike decided he could find a more creative way to get the job done.We took a trip to Home Depot and Harbor Freight picked up what we needed.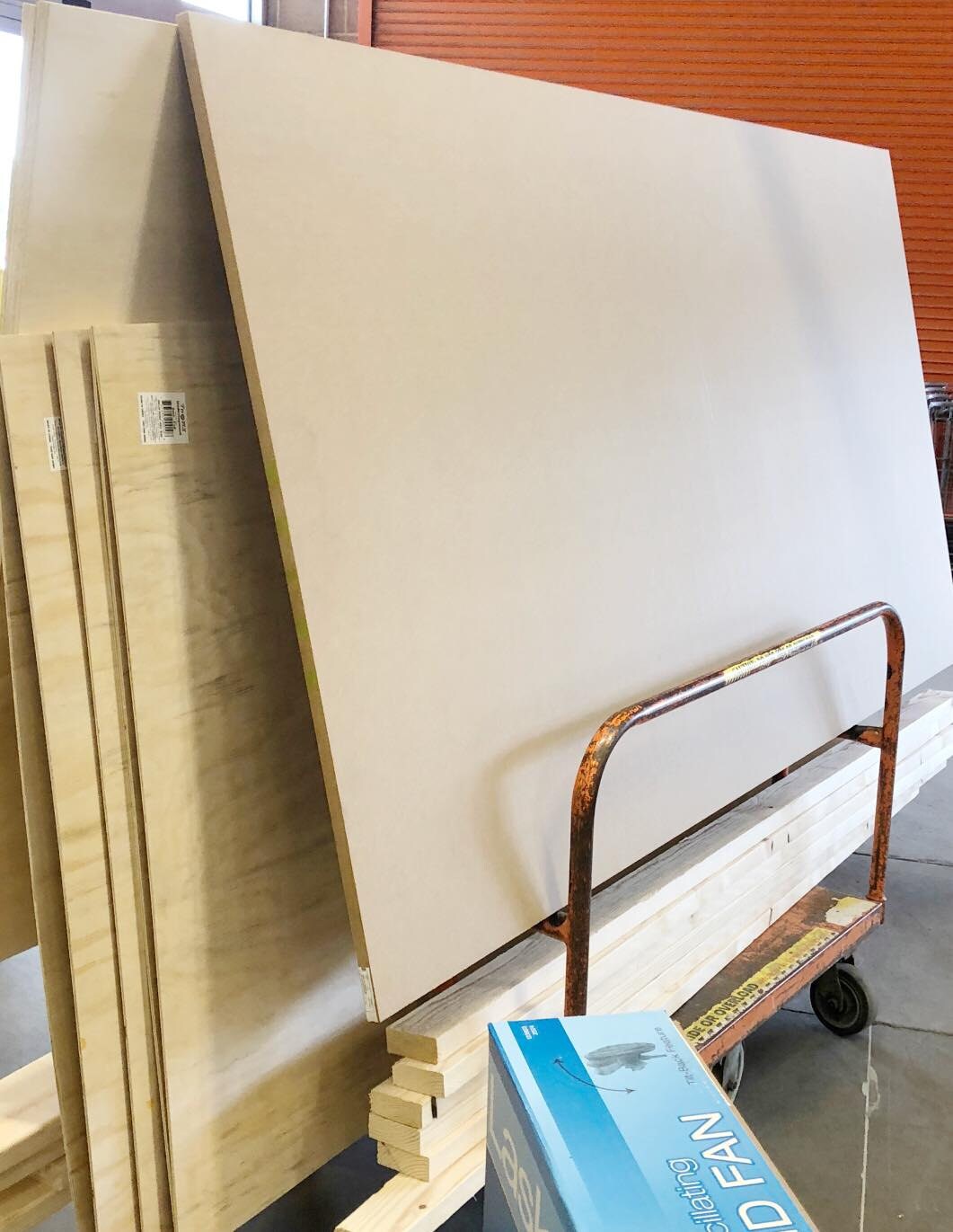 Supply List
Underlayment (Common: 7/32 in. x 4 ft. x 8 ft.) $13.98 per sheet
Harbor Freight 18 Gauge 2-in-1 Air Nailer/Stapler $22.99
1/2 in. x 1/4 in. Crown 18 Gauge Staples 5000 PC $6.99
Coin or Spacers for between slats (Learned this after the project...Oh well we will add this in to the next one learning as we go.)
Paintable wood filler
Miter saw, table saw, or jig saw (depending on what you have on hand. You can also have Home Depot or Lowes cut your slats for you if you don't have access to a saw.
Paint (We used Behr Polar White)
Painting Supplies
Underlayment (Home Depot) $13.98 Sheet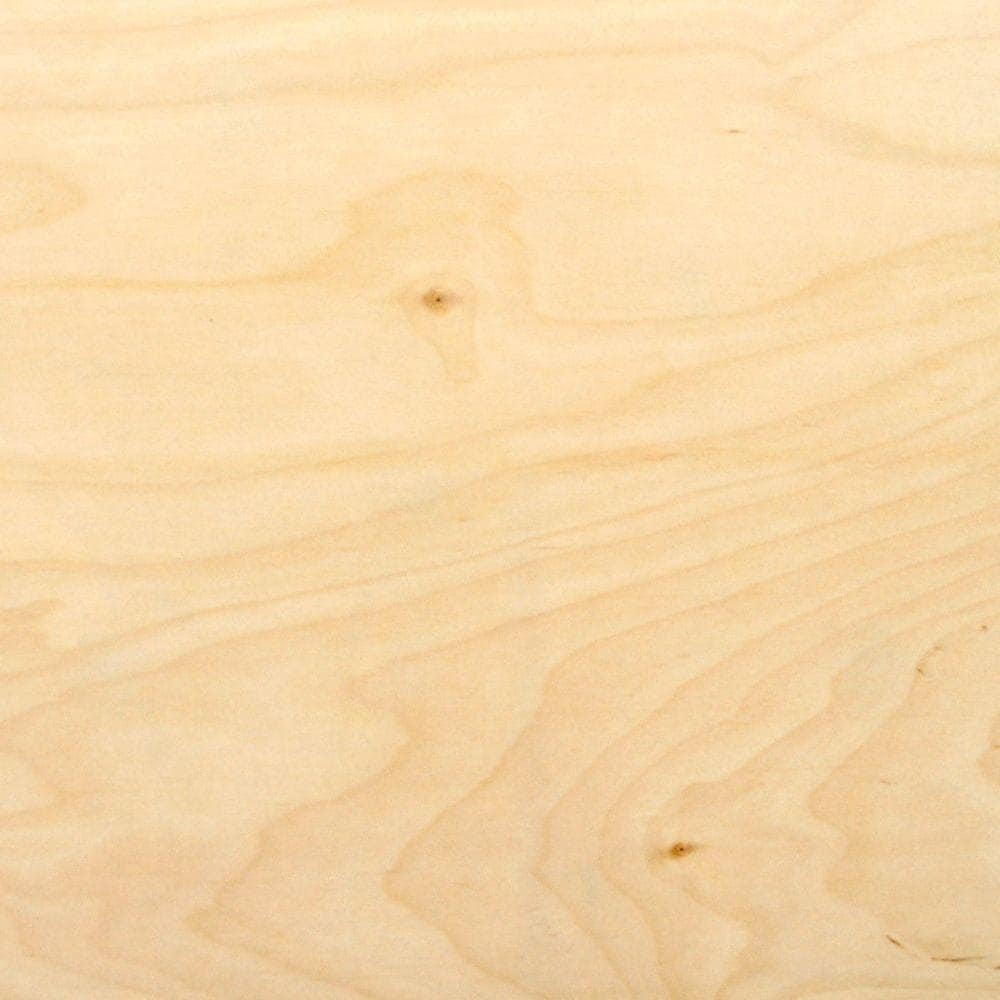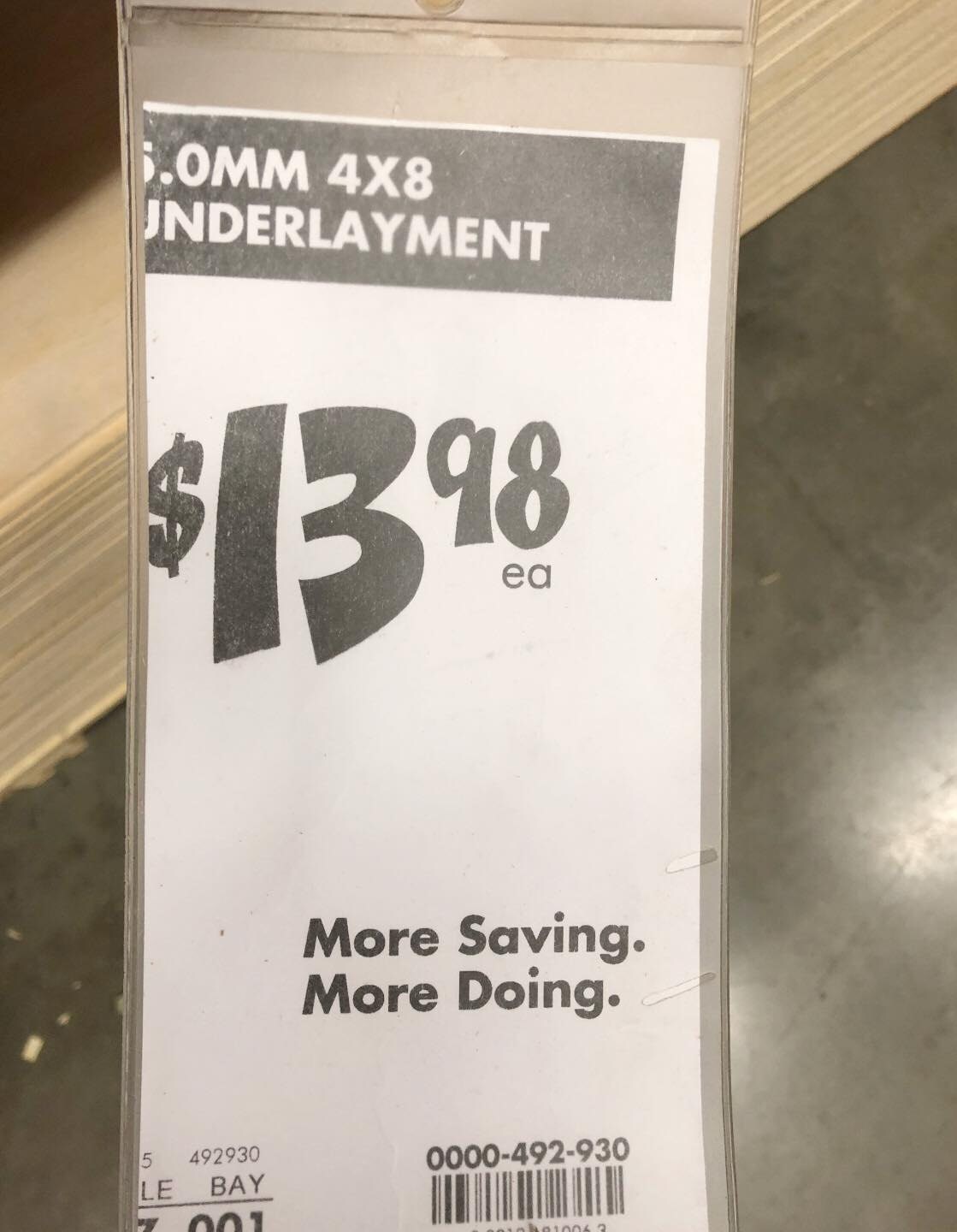 Harbor Freight 18 Gauge 2-in-1 Air Nailer/Stapler Harbor Freight $22.99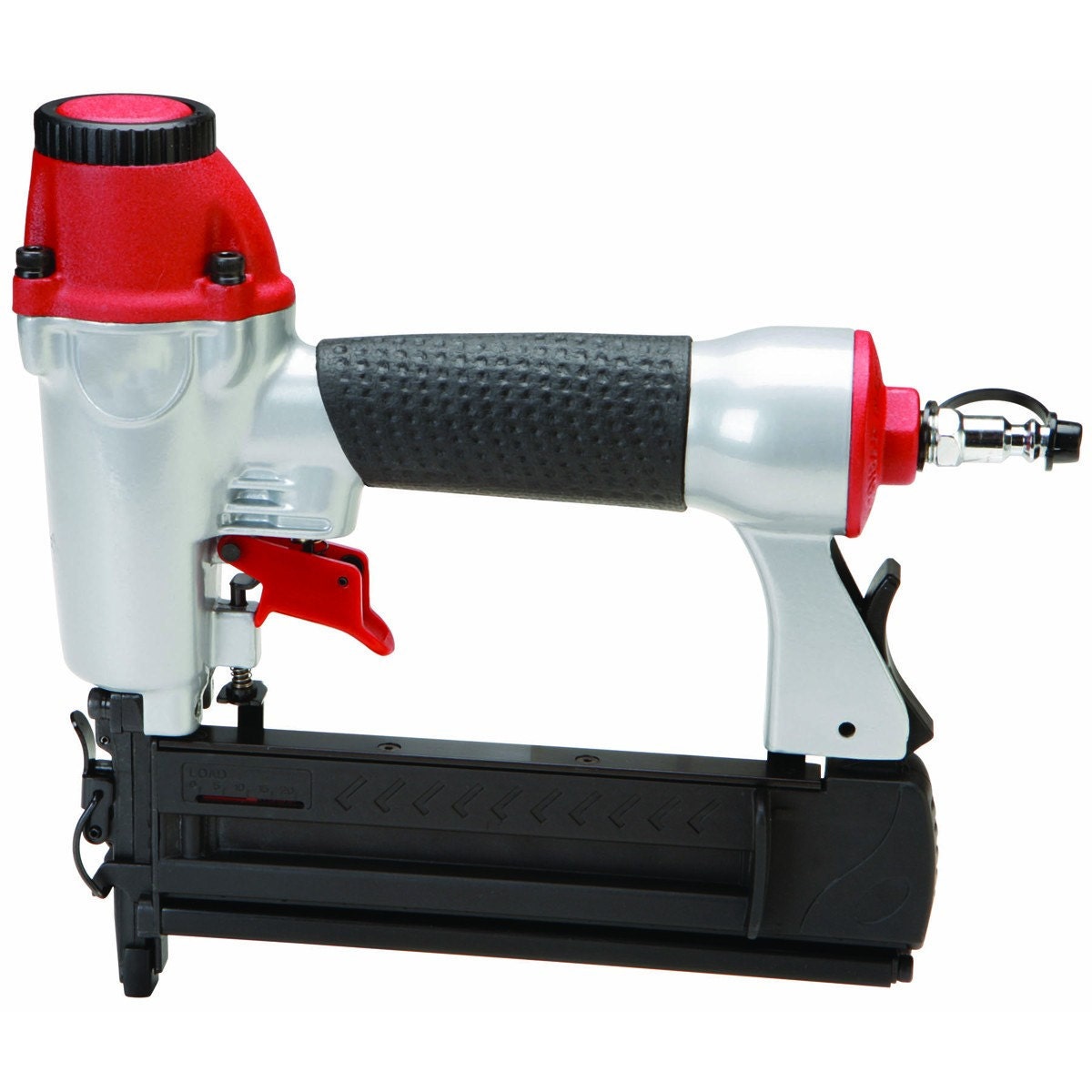 1/2 in. x 1/4 in. Crown 18 Gauge Staples 5000 PC Harbor Freight $6.99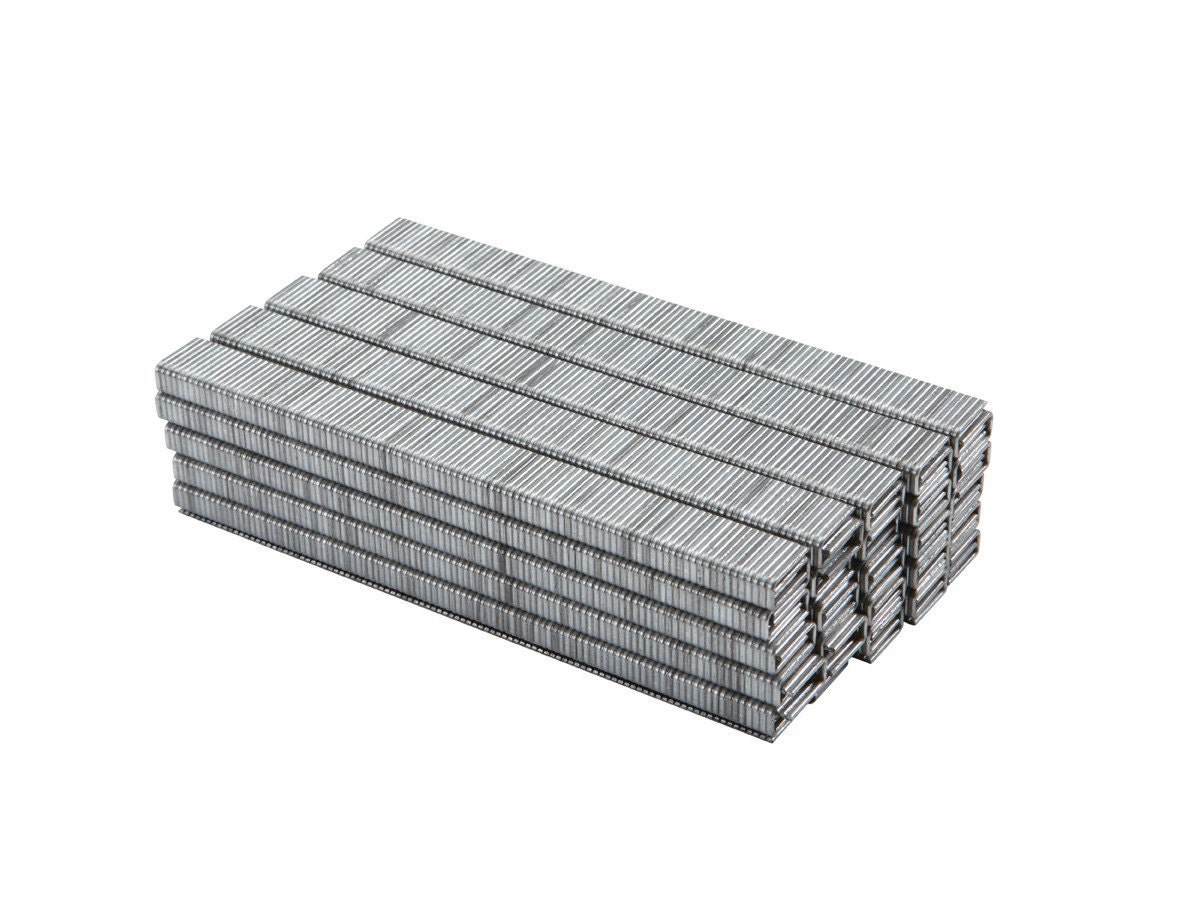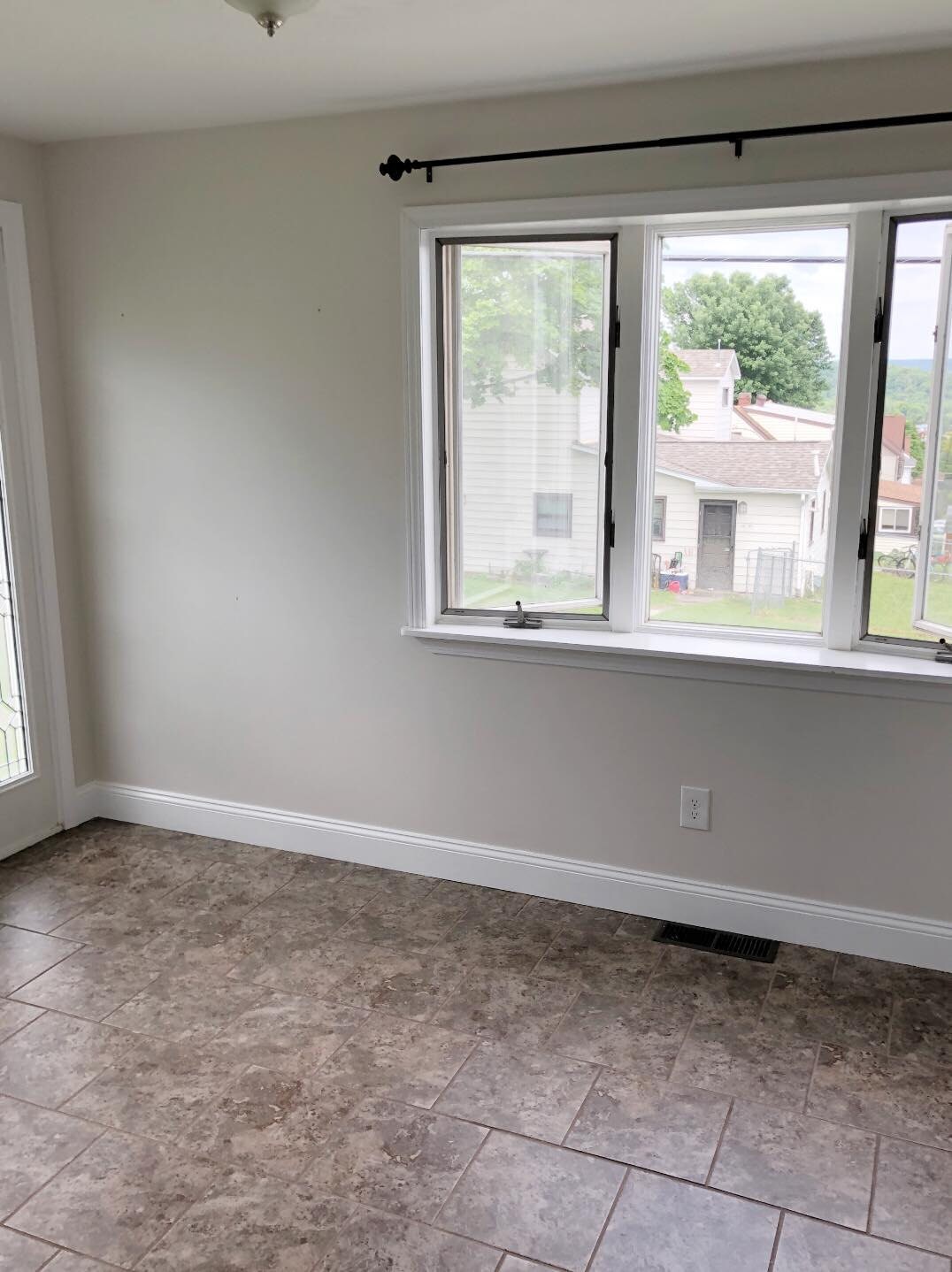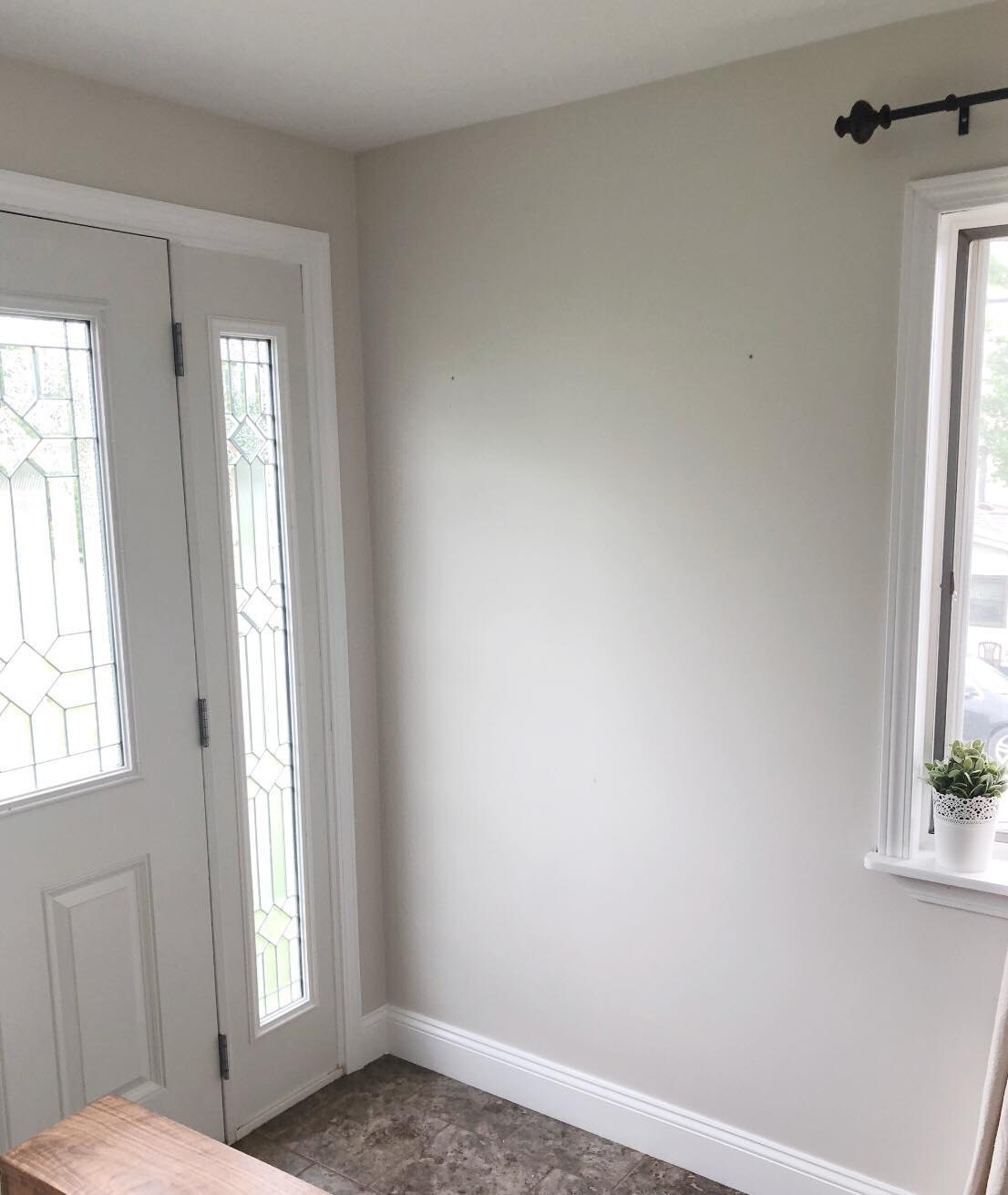 The underlayment did not need sanded down it was already pretty smooth. You can start at the ceiling or from the floor which was what we did. I would recommend taping 1-2 coins thick between slats before nailing them. We chose to cut the underlayment into 5' thick slats but depending on your love for thick you can go as wide as you like. We cut 4 random lengths and just rotated the pattern on each level up. We had to get creative and cut specific sizes for around the outlets and window pane (this can be super tricky and its ok if they aren't perfect I think that adds character.)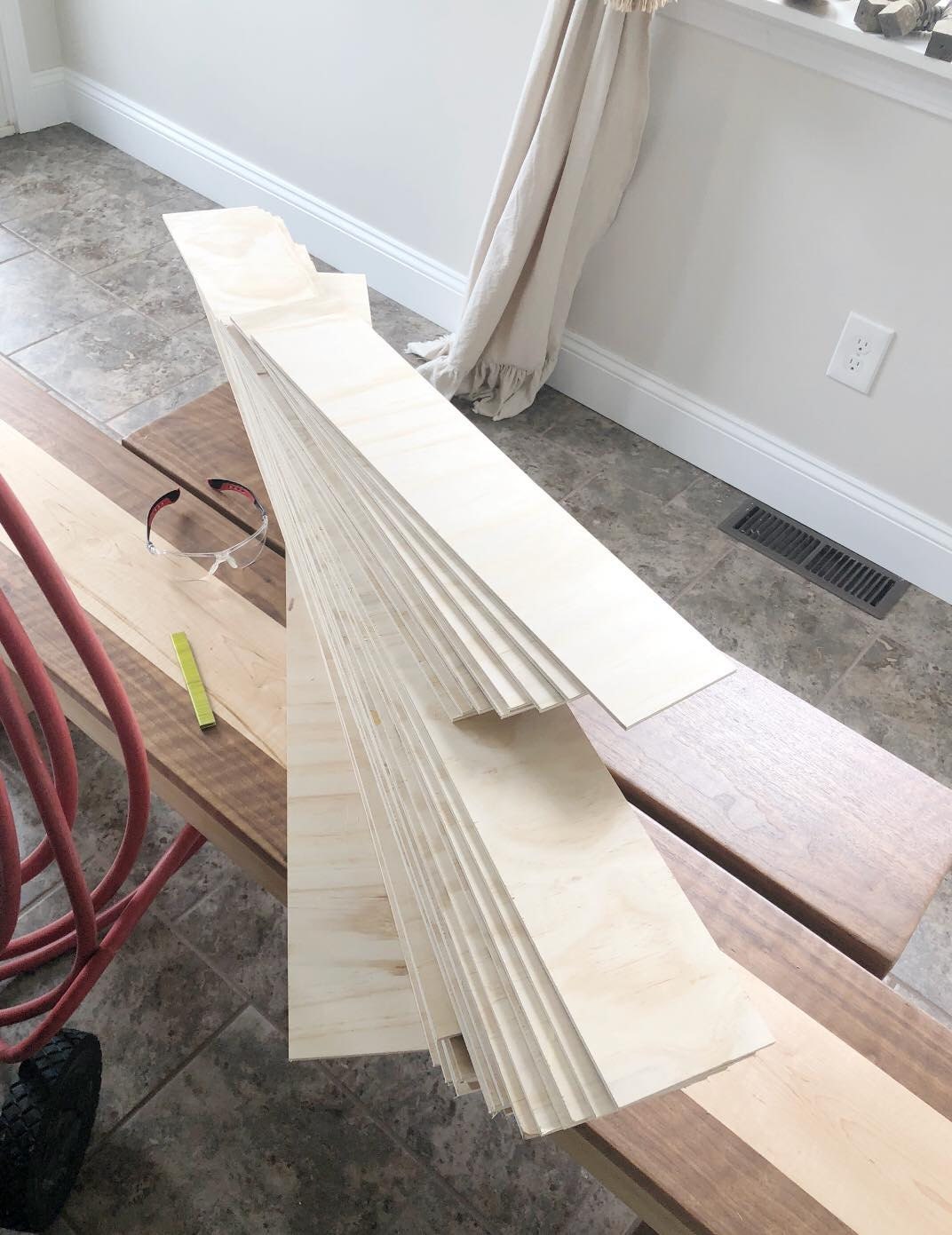 There is usually a small gap at the ceiling or toward the baseboard depending on where you start your planks. Our baseboard and planks were flush since we started at the bottom and moved upward. My husband was annoyed with the spacing but as our first project I feel we will learn more as we go.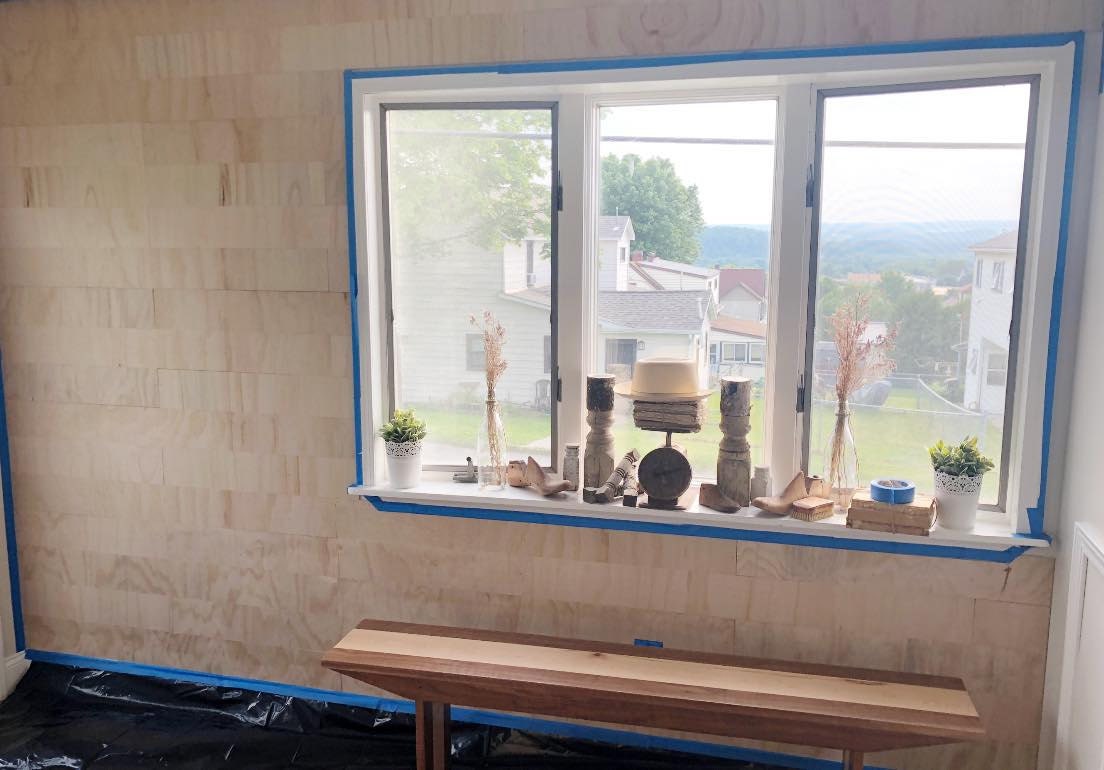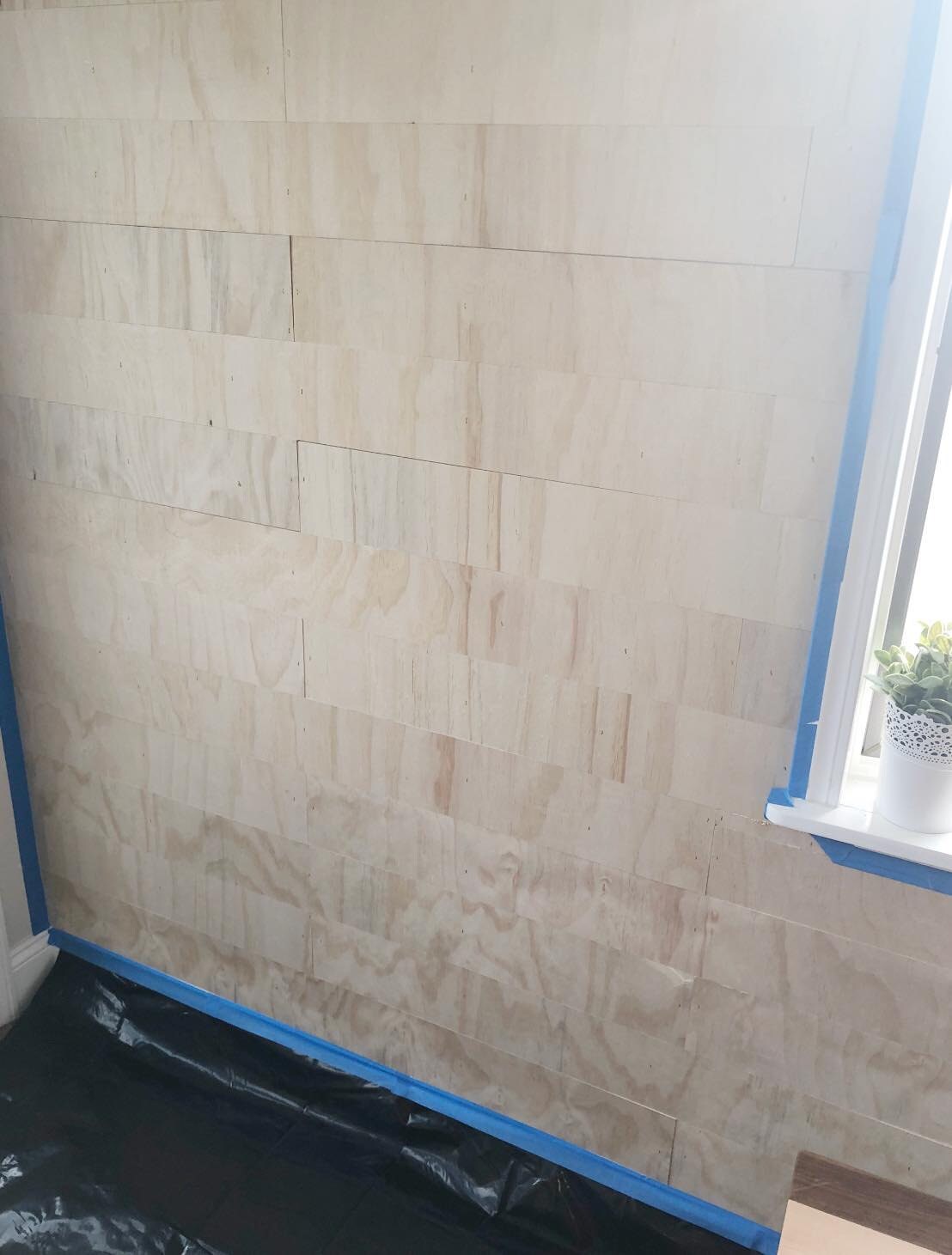 It took us about 3 hours to get the boards up with cutting the custom pieces and taking some breaks in between. At this point I would recommend to spackling the nail holes before painting. Once you sand down the filler you are ready to paint. Total cost for this area was about $60 if you consider wood and supplies. We only needed 2 coats of paint since this was a bright white so we barely used 1/2 gallon of paint. We used about 2 Sheets of the underlay material for this area.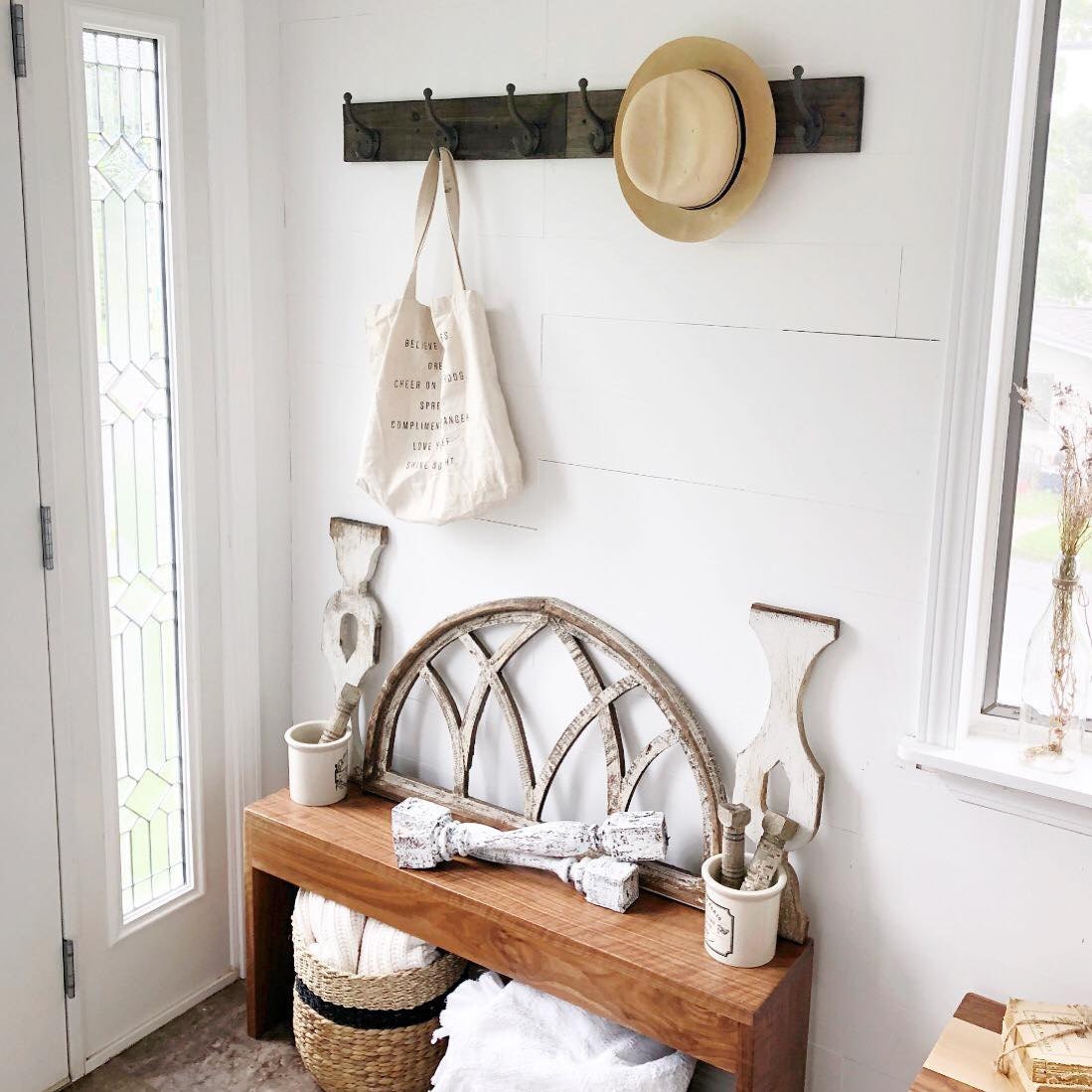 I could not be happier with this project (other than the spacing) which we will use on our next project. We were in such a hurry to get this done that we totally missed this step. But I still think it looks amazing and the slats are already starting to space on their own so I am sure over time that each slat will start to show itself.xoxo,Wendy & Mike